If you are getting married in Thailand or already have then consider a Thai marriage visa if you wish to visit or live in Thailand. Foreign spouses are of course, allowed to stay in Thailand. However, in order to do so, they must possess the appropriate travel document that would guarantee their stay in the country.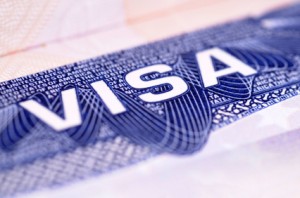 Non-immigrant category "O" visa
The Non-immigrant visa category "O" encompasses different purposes. Usually, this is given to those who are entering Thailand to retire, to seek medical treatment, to be a sports coach, to participate in contests or be a trial witness, to participate into the activities of social welfare organizations and to be with their family members. However, since many of its applicants are spouses of Thai nationals or business visa holders, this visa category is also referred to as the Thailand Marriage visa.
Eligibility
There are several conditions that define the foreign spouse's eligibility for the marriage visa. First of all, a valid marriage must exist between the applicant and the Thai spouse. To substantiate such claim, the couple is of course, required to present their marriage contract or certificate. A word of caution that must be remembered by interracial partners is that they must never resort to data fabrication. Consular officers are formally trained to differentiate authentic marriages from fake ones.
Another important condition that they must satisfy is the financial requirement. One must show that the visa applicant shall not be a burden to Thailand—that they have sufficient financial means to support all their expenses without resorting to public funds for assistance. Under this context, the couple must prove that they have a combined income of THB 40,000. They may also present to consular authorities a total of THB 400,000 deposit account.
Lastly, the applicant must have a clean criminal record. Individuals with glaring criminal records are most likely to be denied since they elicit security threats to the Thai public. If the offense has been dismissed they must show concrete evidences that prove their innocence. Police clearances are examples of these evidences.
Visa validity
Once issued, single-entry visas are valid for 3 months while multiple-entry visas are valid for a year. Upon proper requests, one can obtain an extension.
Employment
In this case, the applicant is allowed to work if the latter is married to a business visa holder in Thailand.