If you are getting married in Thailand then speak to one of our solicitors in Thailand about a prenuptial agreement and how to register your marriage in Thailand thereafter – it's not so simple. Marriage registration in Thailand is complex as it involves your embassy.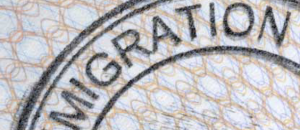 Once you have married you fiancée and are now married you need to register your marriage in Thailand. If you live outside of Bangkok, you are going to have to return to Bangkok to see your embassy in Bangkok and also spend a day at the Thai Department of Foreign Affairs. For many who live out in the countryside they might opt to simply use a solicitor to register their marriage in Bangkok. If you do decide to do it yourself then these are the basic steps to marriage registration in Thailand.
Firstly you need to visit your embassy in Bangkok in order to obtain a document to state that you are able to marry your Thai fiancée. If you are divorced the embassy would want a copy of the divorce decree and if you wife had passed away then they would be looking for a death certificate. Once you have these or if you don't need them as you have never been married you need to complete a form and leave it with the embassy for 24 hours. If you are not in Bangkok then speak to a lawyer with an office in Bangkok to register your marriage so you don't need to travel to Bangkok.
Usually the following day you can go back to your embassy and collect the document/letter that they give you to had to the district office to register your marriage. Before you do this however you need to have the document certified as true and correct and this can only be done at the Thai Foreign Affairs office. This usually takes a day so go early. They will verify that the document is not a fraud and that it has been checked with the embassy.
They will place a stamp onto the document and you will then need to take these documents including your fiancée's ID card and 'house papers'. She will know what 'house papers' mean. It's a little book which states where she lives as all Thai citizens have one. Once you arrive at the Amphur's Office or District Office you need to hand them all the documents and they will then take about 30 minutes to give you your marriage certificate.
If you need advice on marriage registration in Thailand or a prenuptial agreement then speak to any of our solicitors in Thailand about getting it right the first time around. Speak to us on our main website, via our toll-free telephone number or simply walk into any of our office in Thailand to speak to a solicitor.
Speak to us today!